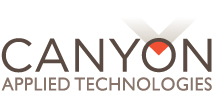 Our efforts are about helping our clients solve challenges on their end-to-end communication systems or individual products. Services include:


Project Engineering

- Matrix management of multiple technical teams

Systems Engineering

- Life cycle methodologies

Systems Integration

- Interconnection of products, including Systems-of-systems

Product/Systems Development

- Partnering to create a new or improve an existing product or system

Advisory

- Partnering to determine the best technical approach to a problem, including architectures, implementation, deployment, procedures

Training

- Technical focus for products, systems, approach or design

When working with our clients, Canyon brings a unique and blended methodical approach to the application of a technology or process.

It starts with a systems thinking mindset so that a number of client viewpoints are gathered and considered.




We also look into the intended environment, who will use it, how it will be used and what are its intended purposes. This initial analysis identifies areas that need more consideration and understanding of the parts required to complete the project.

After identifying the parts needed, then we apply an appropriate level of the systems engineering methodology (see figure below) and oversight that dives into actionable details before delivery and operation.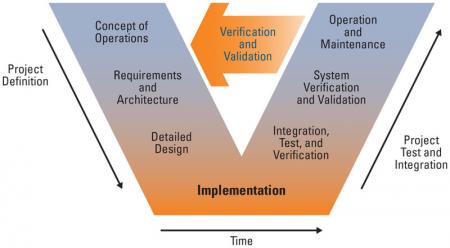 'V' Model of the Systems Engineering process from: "Systems Engineering Process II" by Osborne, Brummond, et al.

Last, we apply this process onto end-to-end communication systems and products. As mentioned above, we include the environment it will reside in and how it will be used/maintained.

This process makes it clear, up front, how and why the pieces fit together throughout the life cycle. A bit of initial understanding and planning paves the way for smoother efforts, specific resources, focused actions and controlled adjustments moving forward.

Why is this approach important? Clients benefit in terms of time and money saved while maintaining focus on target so the solution exceeds expectations. That means a faster time to delivery or implementation.

What are some examples where this flexible approach can be used in support of various project tasks or life cycle phases?


Systems engineering life cycle phases; any or all

Integration efforts

Research & development projects or analysis

Process creation, reviews, steps

Integration team participant or lead

Training effort creation or providing

Technology investigation, analysis, uses, modernization

Technology application to increase use, product, system or process capabilities

Product or systems discovery, development, integration or migration

We've collaborated with clients that include the Department of Defense, Federal Agencies and commercial entities. We'd be happy to have a conversatoin about our activities.

..."Creating order from chaos"